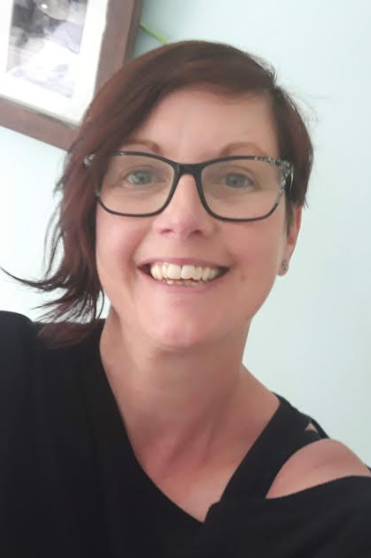 From an early age I had wanted to teach but had never been in the position to fulfil my dream and when I started as a parent helper at my son's school, my desire to teach grew again but this time I was determined to make it happen. I applied to Northampton University to read history and when I was about to enter the third year of my university degree, knowing that I wanted to teach history at secondary school and that a SCITT (School centred initial teacher training) was the best route for me, I started to do my research. I did not want to end up back in the lecture hall, but preferred to learn on the job in the classroom, and The GUTP stood out right from the start. Kate was so quick at answering the many questions I had, and was able to put my mind at ease and the GUTP became my number one choice.
I still remember the process for my interview. I had to plan a starter activity for a presentation and sit an assessment in English and maths, as well as having an interview. I am no mathematician so I was quite concerned about the tests, however, there was no reason to be as the questions are just there to check you have an understanding of maths and English to be able to teach. The whole process went smoothly and shortly after I was offered a place with the GUTP.
Now, having just completed the course and gained my QTS as well as my PGCE alongside looking after my two children, (one who is registered disabled and has SEN) I can say that the GUTP have been supportive and helpful all along the way. I have been very lucky in my placement schools and with my mentors. Both schools were very different and it was great to be able to use the skills I had learnt in my first placement and build and improve on them in my second placement. The whole experience has been enjoyable and I have made some lifelong friends who will be embarking upon their ECT years with me. I can't lie there are moments when it can get a bit overwhelming but the GUTP are there to help you and guide you every step of the way.
To anyone thinking of embarking upon teacher training I cannot recommend the GUTP highly enough and my takeaway piece of advice would be to be organised. The more organised you are the easier it will be. Make notes, lists and also make sure you have time for yourself and your family. I made sure I had one night off a week and one weekend day off. It is achievable and it's so worth it when you get fist bumps from the students you have taught and they tell you they miss your lessons.
July 2022
Details
I graduated recently from Queen Mary University of London with a First in English and History. I thoroughly enjoyed my degree, especially studying supernatural tales of the fin de siècle, as well as a wide range of contemporary writing from pulp horror to experimental literary fiction.
My attraction to teaching was borne from my involvement in a mentoring scheme for first-year English undergraduates, and assisting a Summer School course at my university. I decided I wanted to make a difference in students' lives by building their confidence in themselves and in their capabilities, and by inspiring in them a love of reading not only texts but also the world around them. I chose to apply to the GUTP because I wanted to learn about the principles of teaching while gaining practical, in-class experience.
The recruitment officer, Kate, was very organised and helpful in responding to my questions about the interview and the course, and I felt welcomed and encouraged all the way. Even though the interview was online, my interviewers ensured that it ran smoothly. They even gave me personal feedback on what I'd done well. My advice to people interested in applying to the GUTP is to just be authentically you. The team is genuinely curious about your subject interests and wants to know what makes you unique.
I've really been enjoying my time at my first placement school. The English department is close and supportive, sharing lesson plans and resources with each other. Many of the teachers trained through the GUTP themselves and so understand the process well. The GUTP training sessions have also been very helpful in building my subject knowledge and pedagogy, and it's been great befriending other trainees on the course. I would definitely recommend the GUTP to anyone who wants the opportunity to be immersed in the life of a school while learning from school-based practitioners.
November 2021
Details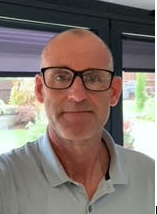 I graduated in 1996 from a part time Business School degree at Nottingham Business School, part of Nottingham Trent University, whilst also working Full time.
Before university, I was a soldier for 8 years, and then worked in hospitality for six or so years before moving into the hr / recruitment industry in the year 2000. More recently, I ran my own recruitment business for the last 15 years or so.
I have always wanted to teach, but being a parent, I found the whole system for 'late entry' to the profession a bit difficult not to mention virtually financially impossible. Spending 10 years or so as a part time rowing coach made me realise that teaching didn't have to be just a hobby. After much research, The GUTP's SCITT seemed to tick all the boxes for me, a good condensed and intense course but a school centred PGCE where I could attain the practical classroom skills required.
The recruitment process was fairly simple and quite easy, and I was given ample time to prepare for my interview which was great. The response and offer to join the course was prompt which really helped.
There are a few options available for teacher training but if looking to enter the profession in later life (I turned 50 during the first week of the course), the SCITT route seems the best option. Life skills definitely help but I would heavily recommend picking up on subject knowledge as early as possible and definitely get ahead over the summer months on the recommended reading list.
I went through the recruitment process during the pandemic. All was handled as well as could have been expected and I was given advance notice of the process so I had sufficient time to prepare, all involved during the interview and presentation made me feel very welcome (Kate, Ann and Helen) and advice was offered every step of the way.
Having been out of academia and learning for some 30 years, I'd strongly recommend getting ahead on the reading, I've struggled a bit with the theoretical side of things but have had plenty of support and advice from others on the course and from everyone on the GUTP team (big shout out to Assie) which has really helped. My SBT (school mentor) has been fantastic and is a really great source of practical skills and experience that I am able to draw on.
I would recommend The GUTP to others; the team have always been quick to respond and are extremely supportive and helpful.
October 2021
Details
Contact Information
The Grand Union Teacher Training Partnership
c/o Sponne School
Brackley Road
Towcester
Northamptonshire
NN12 6DJ
Tel: 01327 350284 ext 253